Mixing Ads and Comedy Shorts Online for TBS
Published: May 10, 2012
IT may not be a bad idea to begin this article the way a comedian might: A funny thing happened to TBS on the way to the upfront.
---
Meghan Sinclair/Conaco for TBS
Conan O'Brien, right, with Jason Bateman on TBS last year. Mr. Bateman and Will Arnett run DumbDumb, which makes comedy spots for marketers.
TBS, the cable channel that bills itself as the home of "very funny" programming, is teaming with the actors Will Arnett and Jason Bateman andDumbDumb, their company that createshumorous Web video clipsfor brands like Denny's, Old Navy and Orbit gum.
DumbDumb and TBS will offer marketers a chance to run sponsored comedy videos on the TBS Web site,tbs.com. The marketers will also be able to run the videos in digital domains like their own Web sites, Facebook fan pages and YouTube channels.
---
"Always Open" took home a Bronze Lion in the Branded Content & Entertainment category at the 2012 Cannes Lions Festival of Creativity
---
Dumbdumb's Brand-Powered Videos
Actors Jason Bateman, Will Arnett explain how they write comedy around products.
03/10/2011
---
Friday, February 18, 2011
DumbDumb and Energy BBDO take home Golden Pencil
It is only the beginning of the awards season but already producers have taken home their first trophies. Energy BBDO, and Will Arnett and Jason Bateman from DumbDumb won Gold at One Show Entertainment with its "Dirty Shorts" campaign for Orbit. The Gold Pencil at the One Show Entertainment Awards ceremony took place in the beginning of the week in Los Angeles and honored the best merger between entertainment and brands. "Dirty Shorts" was created in a partnership between Energy BBDO andDumbDumb, a digital production and content studio, backed byBen Silverman's digital entertainment studio, Electus.
---
Jason Bateman And Will Arnett: Mad Men?
By: Dorothy Pomerantz May 18, 2011
"With their new video ad business DumbDumb, comedians Jason Bateman and Will Arnett are trying to make commercials fun again."
---
dumbdumb awarded STARTUP OF THE YEAR by FORBES MAGAZINE
"Jason Bateman, Will Arnett and Ben Silverman will receive the Startup of the Year award for their new company, Dumbdumb.As I wrotein ourCelebrity 100issue, the trio is using their talent and connections to create funny viral videos for corporations. Check outthis onethey did for Orbit gum. Dumbdumb is the next phase in marketing: creating something that people will want to watch and pass around. It's a smart idea with some smart backers includingBarry Diller."
---
Funny Business:
A generation of comedians is changing the ad world with humor (and smarts, too)
By John Ortved June 20, 2011
"Unlike anonymous ad creatives, who have no public equity whatsoever, successful comedic talent does," says Ted D'Cruz-Young, managing partner at Ideocracy. "That they share their equity with brands puts them in a unique creative position where they get latitude, where someone from Crispin Porter wouldn't, no matter how famous he [or she] is in the ad industry."
---
2010 Mavericks: Will Arnett & Jason Bateman
October 2010
WILL ARNETT
40 | COFOUNDER, DUMBDUMB
JASON BATEMAN
41 | COFOUNDER, DUMBDUMB
"Ever dreamed of seeing Jason Bateman work a pole? You can in "The Dancer," one of a growing series of viral Web shorts the actor recently made with his longtime friend Will Arnett. And what's surprising isn't that Bateman is vamping it up in stripper drag—it's that he's doing it in an ad for Wrigley's Orbit gum. Bateman and Arnett made the short for DumbDumb, which produces Funny or Die–like sketch comedy for paying clients with deep pockets."
After just 10 months, Fortune 500 companies are pitching the team "some very flattering opportunities," making the guys behind dumbdumb look very smart. "People are really seeing the financial sense it makes," Bateman says. "And fortunately, Will and I are a couple of guys they don't mind doing business with."
---
Television on the Web Is Redefining Must-See Viewing
By: Fast Company Staff September 1, 2010
"The boldest move in network TV this fall? "The Big Bang Theory" is moving to Thursday nights. Yawn. But on the Web, new-media networks like Funny or Die and performers such as Felicia Day are producing imaginative shows that redefine must-see viewing — whether you watch on an iPad or a Web-enabled TV. Sit back, relax, and reprogram your prime time.
Arrested Development vets Jason Bateman and Will Arnett take ORBIT'S "for a good feeling no matter what" motto to hilarious extremes in their first effort.
In their pilot, a Dad (Bateman) pops a sparkling piece of gum to keep his cool around the pervy teacher (Arnett) who's taking his daughter to the prom."
---

Bateman, Arnett form DumbDumb
Duo team with Silverman on commercials house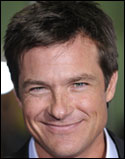 Bateman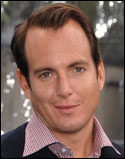 Arnett
"Arrested Development" duo Jason Bateman and Will Arnett have partnered with Ben Silverman's new Electus shingle to launch a digital-driven production company.Bateman and Arnett's DumbDumb label will focus on developing commercials and shorts for advertisers, as well as other original content that might eventually be adapted into big-screen properties.
Bateman, Arnett and Silverman were set to announce the launch of DumbDumb on Friday at the Consumer Electronics Show in Las Vegas.
"I was really interested in doing some commericals for mainstream, high-level companies in a lo-fi, lo-tech way online," Bateman said. "It seemed like a good thing to talk to Ben about."
Bateman and Silverman, who have known each other since high school, then recruited Arnett to join the enterprise.
"Will and I started talking about it together, and it became bigger, as we talked about doing short-form and long-form programming," Bateman said. "Ben educated us on the branded landscape and digital distribution. It's been an education."